M25H Linear ATC Cnc Router With 8 Tools
M25H
Linear style automated tool changer with 8 pieces of tools in total.
5.5KW Water Cooling Spindle, very stable and durable.
High-torque Japan Yaskawa 750W .
Vacuum table with 6 vacuum zones,which can adsorb different size materials..
Oil-injection system makes the maintenance more convenient.
Advanced NK260 control system.
THK 25 linear guide rail with high quality and hihg accuracy.
Taiwan delta inverter with high performance.
M25H Linear ATC cnc router

QN1325

According to customer's requirement

XINYUE helical rack and gear,THK 25 Guide Rail

XYZ Traveling Positioning Accuracy

XYZ Re-positioning Accuracy

Yaskawa 750w servo driver and motor

5.5KW ATC Water Cooling Spindle

USB

Temperature: 0°C~45°C Relative humidity: 30%~75%
【Machine Details】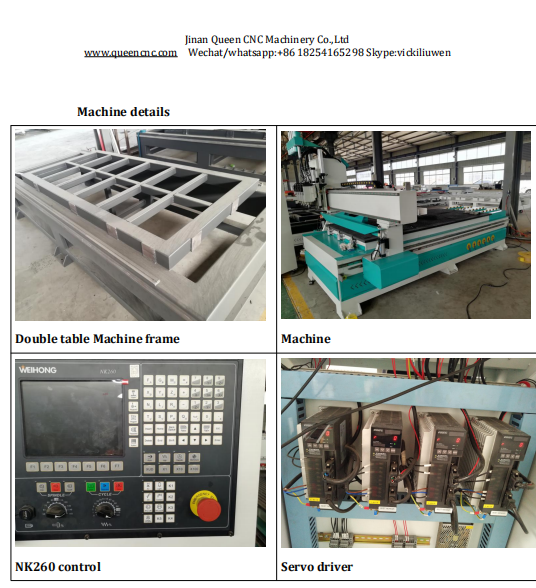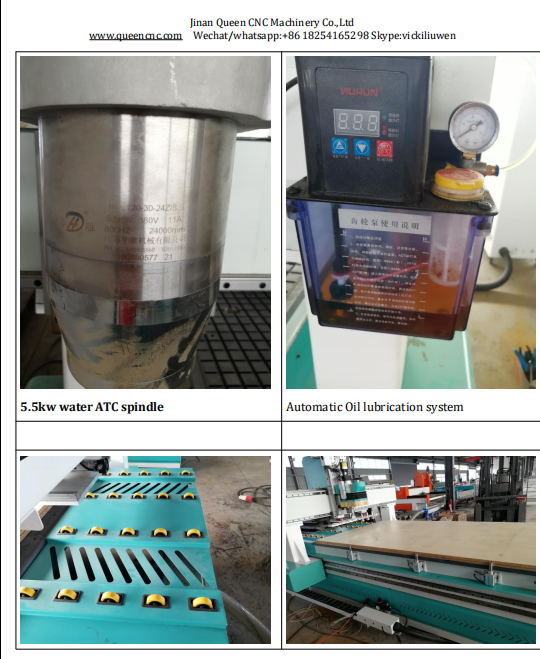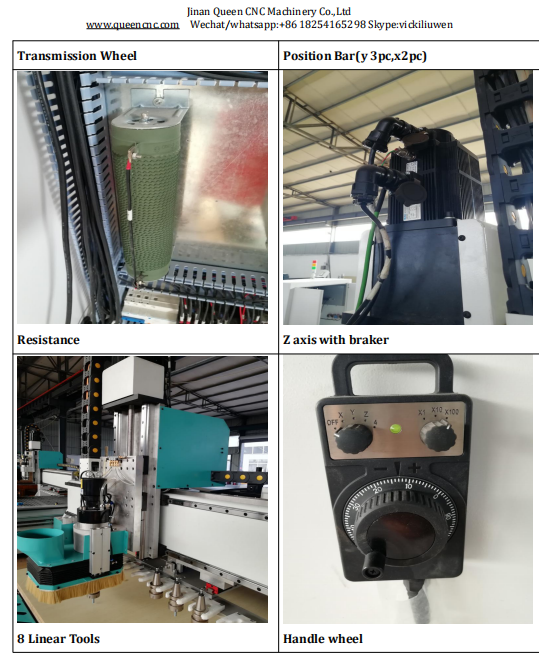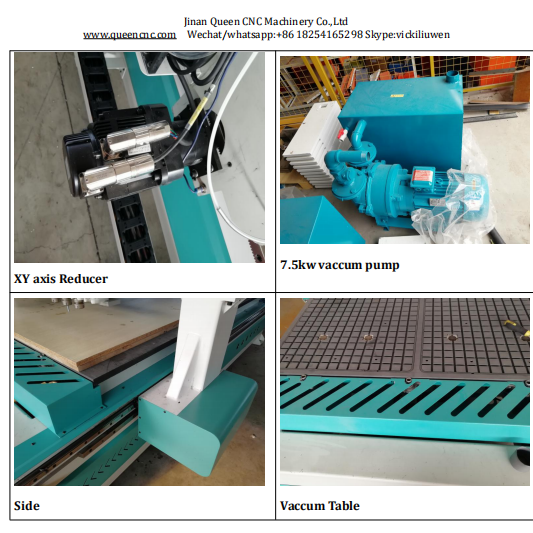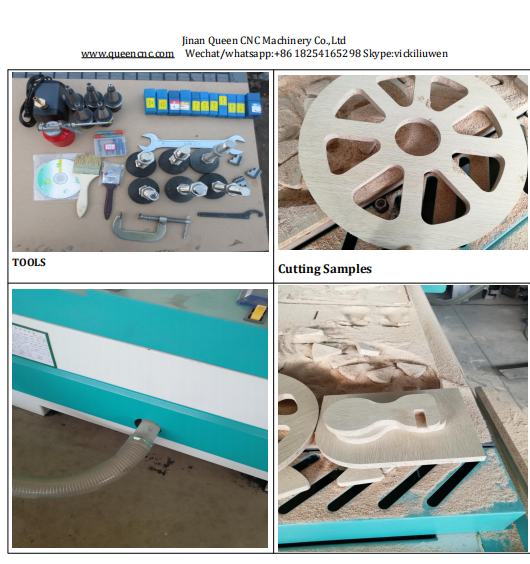 【Buy Tips】
This linear atc cnc,you can choose different working area,such as 1500*3000mm,2000*3000mm,1300*5000mm and so.And main configuration difference is:you can choose chinese atc spindle,but also can choose HSD atc spindle.And you also choose NC studio control system,also can choose syntec control system.(NK200,NK260 widely used)(syntec6MA).If your budget is low,you also can choose mach3 control.